Since its creation, SAOLA has been committed to the preservation of wildlife.
Very young, Guillaume the founder of SAOLA was already worried about the turn that our world was taking and especially of its quadruped inhabitants. Not surprisingly, 40 years later, 60% of wild animals had disappeared. Father of two little girls and after 15 years in the outdoor industry, he decided to act for a better future. SAOLA was born: an eco-responsible brand and above all very committed.
SAOLA cannot stop the process but can nevertheless help to slow it down. We at SAOLA believe that with collective and concrete actions we can make a difference. It is therefore for this reason that we have decided to donate 1% of our turnover to associations that wish #MAKEANIMPACT.
Make the decision to change things too and join the adventure!
Make a real impact, however small. It is with the accumulation of individual actions that we can tip the scales."
THE SAOLA
The SAOLA is one of the rarest animals found on our planet. Discovered only recently, in 1992, the "Asian unicorn," lives in the mountains between Vietnam and Laos. With only 300 or so animals left, the SAOLA is listed among many plants and animals on the critically endangered species list, those that have a very high risk of extinction in the wild.
The story of the enigmatic SAOLA struck us as both an inspirational story of hope and as a grave reminder of the fragile state of our eco-system. It is why we declared the bi-horned wonder our mascot and why we are dedicated to helping conservation efforts.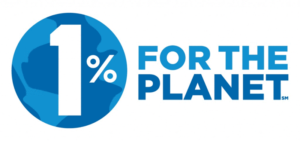 1% FOR THE PLANET
Disheartened? So are we. But we are also optimistic, because there are incredible people in the world who put all of their energy, experience, and skills into preserving wildlife and biodiversity.
1% of SAOLA shoe sales goes towards supporting these people and their projects so that our children, grandchildren, and future generations can enjoy wildlife, and animals like the SAOLA, as much as we have.
Learn more about 1% for the planet
YOU SUPPORT:
Your purchase of SAOLA shoes supports our friend, Patrick Kilonzo, and his organization, MWALUA WILDLIFE TRUST. Patrick, a native of Kenya, has watched many animals perish over the recent years due to severe droughts in the region. Climate change will only continue to make this area of Africa susceptible to droughts, affecting the wildlife and eco-systems of the region.
In response, Patrick began MWALUA WILDLIFE TRUST, a grassroots organization that relies on volunteer efforts to supply sustainable water systems to wildlife communities, while also promoting human-wildlife coexistence. Volunteers work with communities to raise awareness about conservation, to promote ecological restoration, and to increase ethical economic opportunities to protect Kenya's nature and biodiversity. Animals affected by Patrick's organization include elephants, buffalo, zebras, impala, and more – all of whom rely on the area's resources for their survival. Patrick is working to create long-term solutions that will prepare the surrounding parks and eco-systems in times of need.
1% of the proceeds from every pair of SAOLA shoes sold will support Patrick and his team.